CN Headlines
CN Blog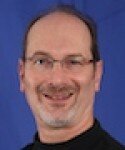 The CN Interview: Marty Hollander, Senior VP of Marketing at Vidyo Read more
THE CN INTERVIEW:

Read the new CN Interview with Ben Chodor of Stream57, recently acquired by InterCall Click here
BEST PRACTICE VIDEOS

Join Interactive Media Strategies for an inside look at the world of corporate video adoption. Watch now
For Conferencing Players
Register: Key People Directory
News Alerts!

Receive daily CN Alert emails with breaking headlines in the conferencing industry. Click here for this free service.
More...
Send us an Instant Message: AIM
Send us an Instant Message: MSN
---
Link to Us
Link to Us! Use the banner images and linking data below to place any one of these banners on your website. Thanks!
468x60 banner:





Copy-and-paste HTML code:

120x60 button:





Copy-and-paste HTML code:

HTML Link:

Conferencing News - All Conferencing, All the time - ConferencingNews.com

Copy-and-paste HTML code: