CN Headlines
CN Blog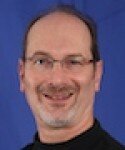 The CN Interview: Marty Hollander, Senior VP of Marketing at Vidyo Read more
THE CN INTERVIEW:

Read the new CN Interview with Ben Chodor of Stream57, recently acquired by InterCall Click here
BEST PRACTICE VIDEOS

Join Interactive Media Strategies for an inside look at the world of corporate video adoption. Watch now
For Conferencing Players
Register: Key People Directory
News Alerts!

Receive daily CN Alert emails with breaking headlines in the conferencing industry. Click here for this free service.
More...
Send us an Instant Message: AIM
Send us an Instant Message: MSN
---
Conferencing News Job Board
There are no job opportunities posted at this time. Please check back again soon.
---
For Conferencing Users
Find Key People
Request a Quote:
Get CN Alert Emails
Our Sponsors





CN Stock Watch*
* 15 minute delay