CN Headlines
CN Blog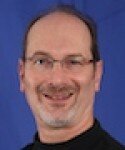 The CN Interview: Marty Hollander, Senior VP of Marketing at Vidyo Read more
BEST PRACTICE VIDEOS

Join Interactive Media Strategies for an inside look at the world of corporate video adoption. Watch now
For Conferencing Players
Register: Key People Directory
News Alerts!

Receive daily CN Alert emails with breaking headlines in the conferencing industry. Click here for this free service.
More...
Send us an Instant Message: AIM
Send us an Instant Message: MSN
---
THE CN INTERVIEW: Mike Eastman of Wyde Voice

The CN Interview with Mike Eastman
6 May, 2009
Michael Eastman is the VP of Global Sales for Wyde Voice. He has worked as a sales and marketing executive in the high tech industry for over 25 years, with stints at RealNetworks, Radyne ComStream, and NCR Corporation. Eastman holds a JD degree from Harvard Law School and an A.B. from Harvard University.
Conferencing News: How did Wyde Voice get it's start?
Mike Eastman: Wyde Voice was born out of Dave Erickson's recognition that the existing conferencing bridge technology was limited in its applications and produced mediocre audio quality. So Dave Erickson set out to build the first audio conferencing bridge that would expand functionality and support 16 bit/16kHz voice quality.
CN: What does Wyde as a term stand for?
Mike Eastman: Consecutive bytes in computer's memory can be united into several quantities of information. Wyde is a unit of measure of information quantities; 1 wyde = 16 bits = 2 bytes. Wyde Voice is a reference to 16 bit/16 kHz high fidelity voice quality.
CN: Why do you consider your technology to be "disruptive"?
Mike Eastman: Our technology is "disruptive" because it sets a new standard for voice quality and flexibility of application integration. No other audio conferencing bridge can beat our emulating legacy bridge system, support wide-band high-fidelity voice quality and integrate with any billing authentication system, thus allowing total control of the conferencing platform through the customer's web application.
CN: Tell us about the your flagship products, the VM 1000 and the VM 3000. What are their critical features and differences between them?
Mike Eastman: The VM1000 supports up to 1,000 concurrent callers. The VM3000 scales up to 10,000 concurrent callers. The VM1000 is a low cost highly reliable product. The VM3000 is a carrier grade reliable system with redundant power supplies, data uplinks, disk drives, CPUs and data interconnection paths.
CN: What new product features are coming out soon that you currently don't have?
Mike Eastman: Wyde is announcing a new integrated web conferencing suite that works seamlessly with our bridge products, allowing meeting participants to share computer screens, PowerPoint, as well as other MS documents, streaming media, white boards and instant messaging. We are also announcing support for G.722.2 AMR-WB in furtherance of our leadership in delivering high-fidelity voice.
CN: So how do Wyde Voice products compete in the market? Why buy Wyde Voice over the competition?
Mike Eastman: Wyde offers the most flexible, highest quality low cost conferencing bridge available. It offers the best voice quality and is the easiest conferencing bridge in the market to integrate with because of its open APIs, Asterisk front end and wide range of billing and authentication adapters.
CN: We're hearing some good buzz about the Wyde Voice "Test Drive" Program. How does it work?
Mike Eastman: The "Test Drive" program allows conferencing service providers to test the Wyde bridge for 60 days for FREE. Wyde will either deliver them a 500 port bridge to test at their own location, or provide access to one of our hosted Wyde bridges in the U.S.
CN: Financing is tough in these turbulent economic times. What does Wyde Voice offer to assist buyers?
Mike Eastman: Wyde Voice offers the most competitive lease rates and flexible payment plans in the industry. Our goal is to provide a financing option to every commercially viable company that wants to buy Wyde equipment. We show customers how to finance the equipment and increase their cash reserves by structuring the purchase to take advantage of the tax benefits provided through the Obama stimulus plan.
CN: Thanks, Mike. Continued success with Wyde Voice.
INTERVIEW ARCHIVES
---
For Conferencing Users
Find Key People
Request a Quote:
Get CN Alert Emails
Our Sponsors





CN Stock Watch*
* 15 minute delay